(no subject)
Woo last installment. This makes me feel good for actually completing something!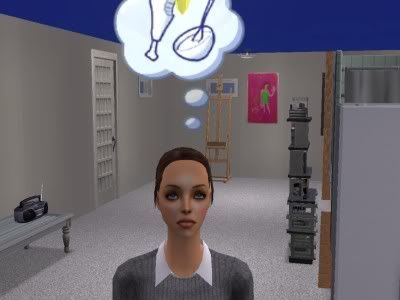 Beginning of the end.




HAH not so good at looking after yourself are you.




That isn't the toilet. -_-




Boooo! I wanted you to wee yourself and be embarrassed.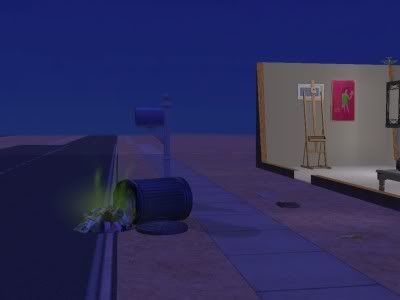 I have no idea who did that at first I thought oh maybe a wolf.. then I realised I don't have pets installed.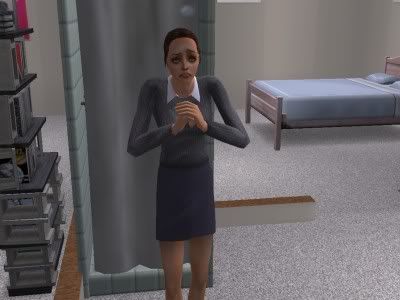 She started worrying and I almost almost felt sorry for her.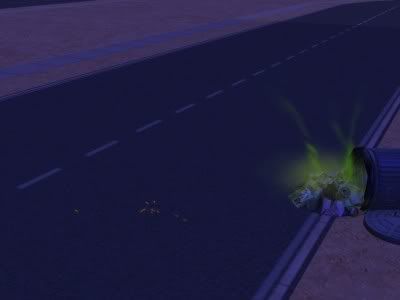 Oh joy, cockroaches.




Stomp party! ..for like 5 sim hours.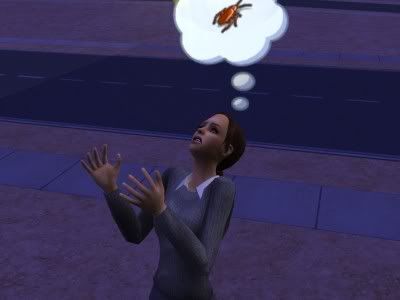 Then crying about cockroaches for another 5.




Wooow you're making something not in the microwave and gaining a skill point and therefore fulfilling a want, aren't you having a lucky streak.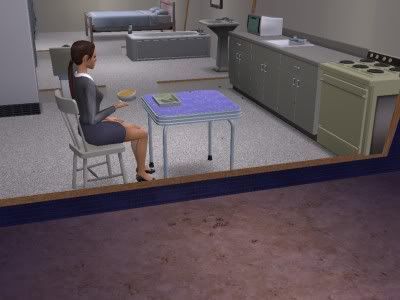 How pleasant, flies and cockroaches in the same shot as someone eating.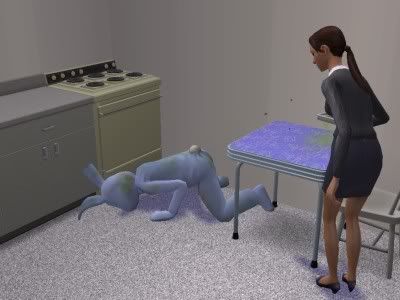 Look a blue one!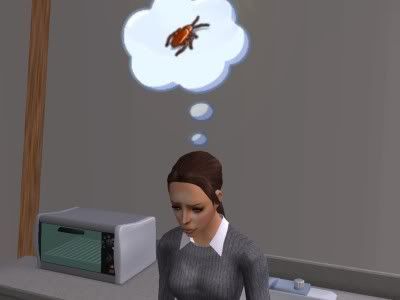 Who she of course ignores to cry about cockroaches.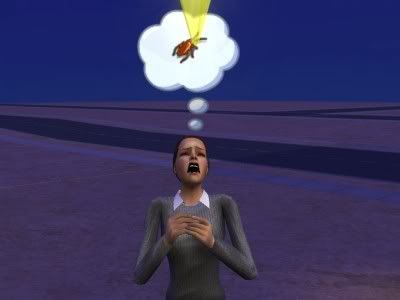 Can you see a pattern? Also shows how much time passes with the sky.




Honestly there are worse things to be deprived of than a sit down somewhere comfy.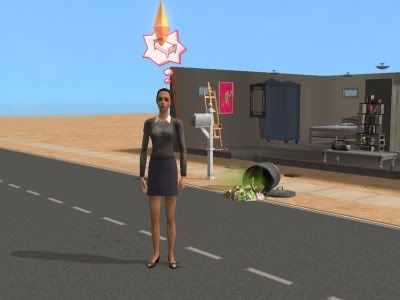 Yeah like sleep. ps. PICK UP YOUR FUCKING BIN.




This looks like a good thing but since every other bar was turning red at the time not so much.




I hate you too. :)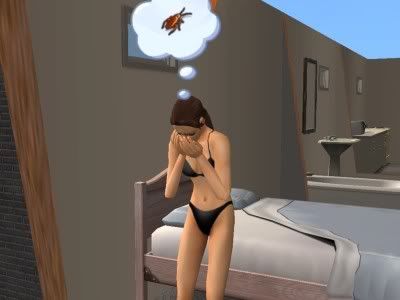 I often wake up to cry about cockroaches.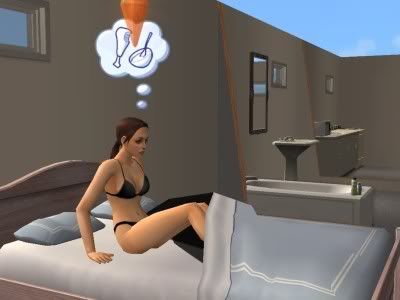 Then get back into bed even though I am starving to death.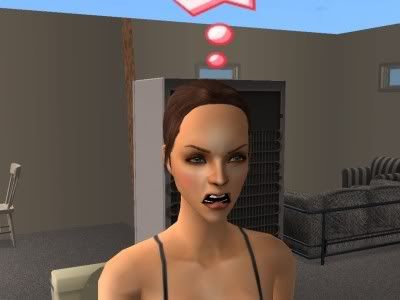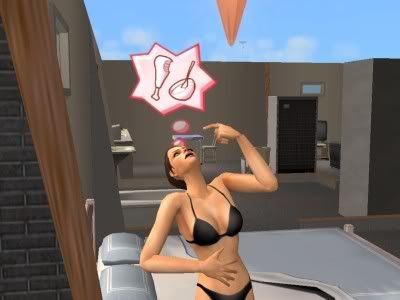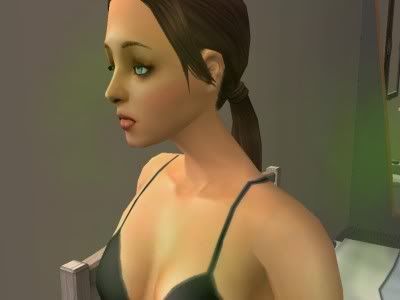 Angry. Starving. Stinky. Answer?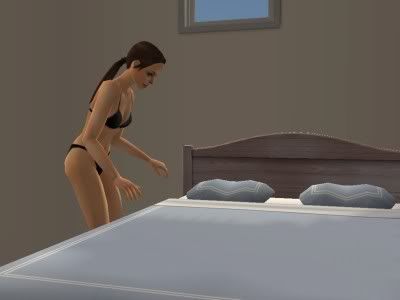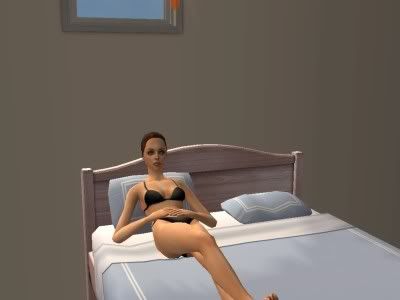 Make the bed and relax.




Then go outside in your underwear to stomp roaches.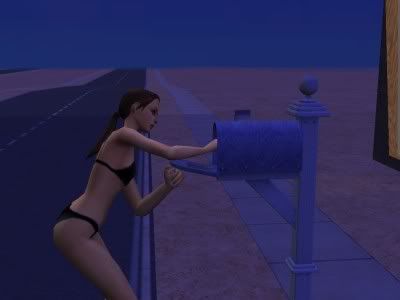 Check for mail.




and CRY MOAR.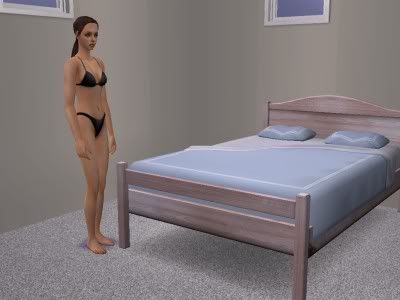 Then she got in and out of bed about 20 times.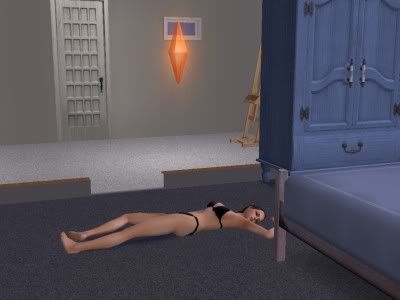 Is she dead?!




Nope, sleeping.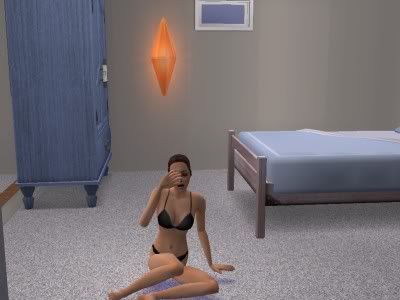 Waking up to finally go eat?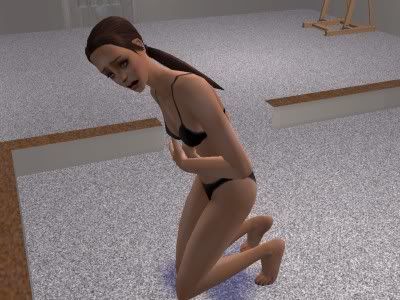 Whoops.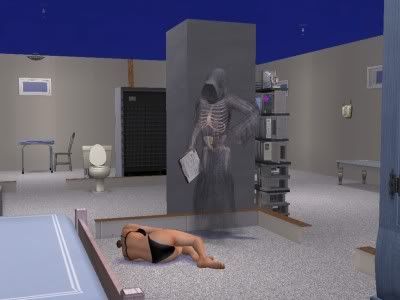 Even death thinks shes a stupid bitch.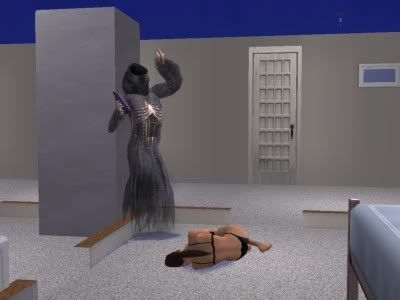 HAY GOD U SURE U WANT HER? SHE'S FUCKING USELESS AND NOT VERY PRETTY.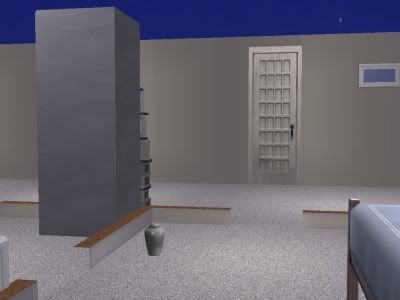 URN.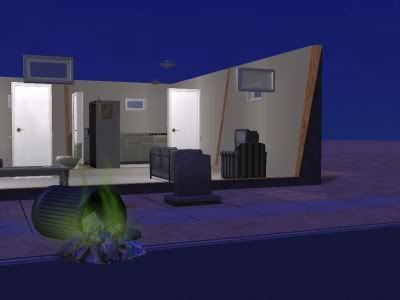 Gravestone which should read 4 days old.


Anyway I'll hopefully reinstall my expansion packs and download some pretties change a few rules and try again.
Comments {3}